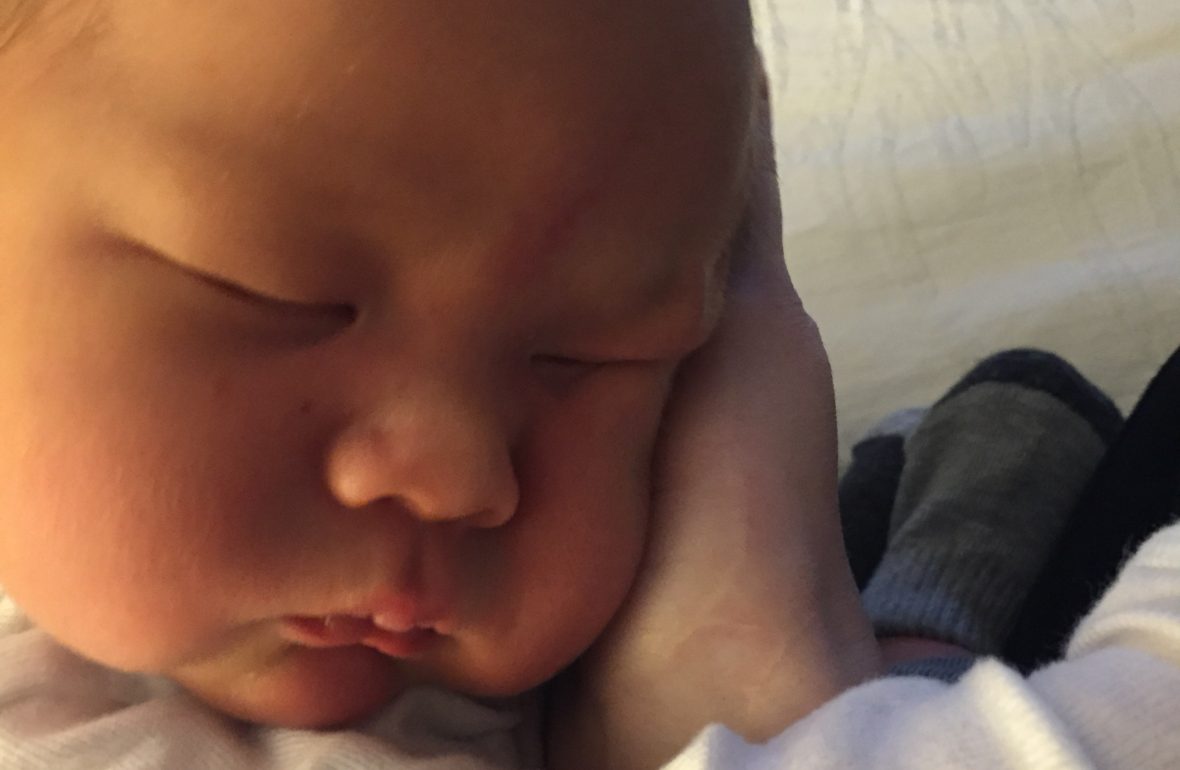 Dear Tracy,
Today is January 6th and it's been four years since my father passed away. The tiny human was born January 9th and celebrates his fourth birthday in just three days. 
Which means, four years ago, a few days after my son was born, my brand new little family drove five and a half hours north to attend my father's services. I chose not to travel for his civilian memorial and instead chose to honor his life dedicated to our country and attend his military honors. 
I do not recommend road tripping with a newborn, but life happens and you need to choose what is best for you and your family. 
Safety wise, you are going to see A LOT on the internet toted as "facts" by "experts". Umm..,what experts? Who said this? If you'd like to know about the "2 Hour Rule" that seems so popular, the National Health Service in Britain wrote a summary that basically says it was a small study of only 40 infants (aka not big enough to really matter in the grand scheme of things) and instead the entire UK Pediatric Association recommends taking a break of at least 15 minutes every two hours. 
And life with a newborn? Means more like this…
For every 45 minutes in the car, be prepared to stop for 30-40 minutes nursing, burping, changing, and holding your little one. 
Know how to buckle your newborn in. 
If you are worried for any reason (because let's be honest those Post Partum hormones are racing through you) sit in the back seat. You'll save your sanity.  
Break your trip up into many pieces. 
We travelled about halfway and spent the night in a hotel using a travel bassinet to contain the tiny one between us. 
Take care of yourself. 
That means drink plenty of water, you'll need it for milk production if you are nursing. If you have pain meds, take them. If you have stitches…and I had level 2 stitches, pack padsicles and that icy spray for your bits. Wear comfortable clothes.
You just gave birth, be gentle to yourself.  
For whatever reason you need to travel with a newborn, take it easy, take it slow, and be safe. Nothing matters more than everyone getting there safely.
Love,
Jess